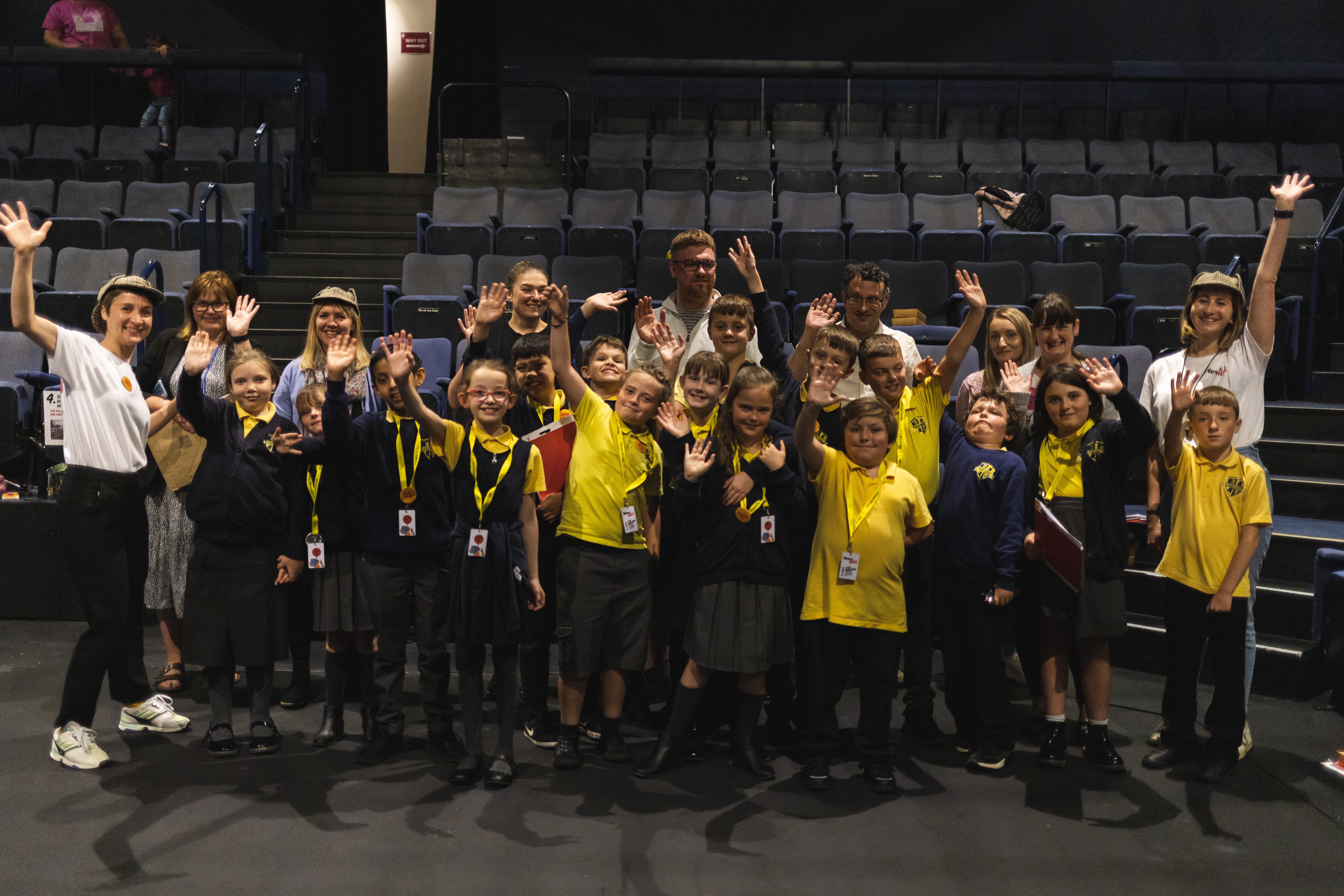 Nearly 2000 9-11 year olds have strengthened their critical literacy skills, over the last year - thanks to NewsWise, a literacy project we developed in partnership with the Guardian Foundation.
Between August 2020 and July 2021, NewsWise – which aims to equip disadvantaged children with the skills and knowledge to enjoy the news and form their own opinions – saw an increased interest in its resources, with:
1,878 pupils in 35 UK primary schools taking part in face-to-face NewsWise workshops, giving children the chance to learn about news, improve their news literacy skills and prepare their own reports
568 teachers receiving online training or taking part in webinars
58,368 free resources downloaded from the NewsWise website, including curriculum-based lesson plans and classroom materials. This was an 82% increase in downloads of NewsWise's resources.
The impact of greater engagement with our NewsWise programme of activities, which took place against a background of two national lockdowns and lengthy school closures, is published in a NewsWise Evaluation Report, released today.
The report found that, in the last academic year, the programme not only strengthened pupils' critical literacy skills, but increased both their interest and confidence in navigating the news. After taking part in the programme:
The percentage of pupils able to tell whether news stories in a news quiz were fake or real more than doubled, from 32.1% to 73.8%
The percentage of pupils who would check whether a news story came from a company or person they trusted also doubled, from 41.5% to 82.1%
32.9% of pupils concluded it was 'easy' or 'very easy' to gauge a story's trustworthiness before the programme, increasing to 90.7% afterwards
100% of teachers agreed that pupils' skills in thinking critically about news stories increased, with more pupils able to distinguish fact from opinion, for example
100% of teachers felt more confident in supporting pupils' news literacy
NewsWise is funded by Google and the Garfield Weston Foundation. We developed the award-winning programme three years ago, in partnership with the PHSE Association as well as The Guardian Foundation
In this digital age, children who can't question and determine the reliability of the information they find online will be hamstrung – at school, at work and in life. So it comes as fantastic news that 100% of teachers said their 9 – 11 year old pupils had a better understanding of thinking critically about news, thanks to NewsWise, our award-winning news literacy programme in partnership with the Guardian Foundation and The PHSE Association.

Fay Lant, Head of School Programmes at the National Literacy Trust
This report comes as COVID-19 misinformation continues to be shared across media and social media platforms, and the ability to differentiate between real and "fake" news becomes increasingly important.
The positive results of the evaluation are especially impactful considering the terrible disruption faced by pupils and teachers over the last year. The implications of misinformation and access to facts during the two national lockdowns and the vaccine rollout were particularly stark. We were so pleased with the significant increase in participants' critical literacy attitudes and behaviours, as well as teachers' feedback on their pupils' excellent engagement with the programme.

Elli Narewska, Programme Manager of NewsWise at the Guardian Foundation