As part of our Take 10 campaign to promote the wellbeing benefits of reading, we spoke to Georgie and Nic, who run the Little Peas Swap Shop in Nottinghamshire and became self-led Literacy Champions this year, about what inspired them to sign up and why they decided to get involved with Take 10.
Self-led Literacy Champions are volunteers who are passionate about making a difference in their community or organisation. They are advocates, influencers and fundraisers who understand the power of literacy in changing life stories. Volunteers are provided with guides to help them spread the word on the importance of literacy, share literacy activities and resources, host reading or writing groups, and to share the magic of books through community swaps, borrowing and gifting.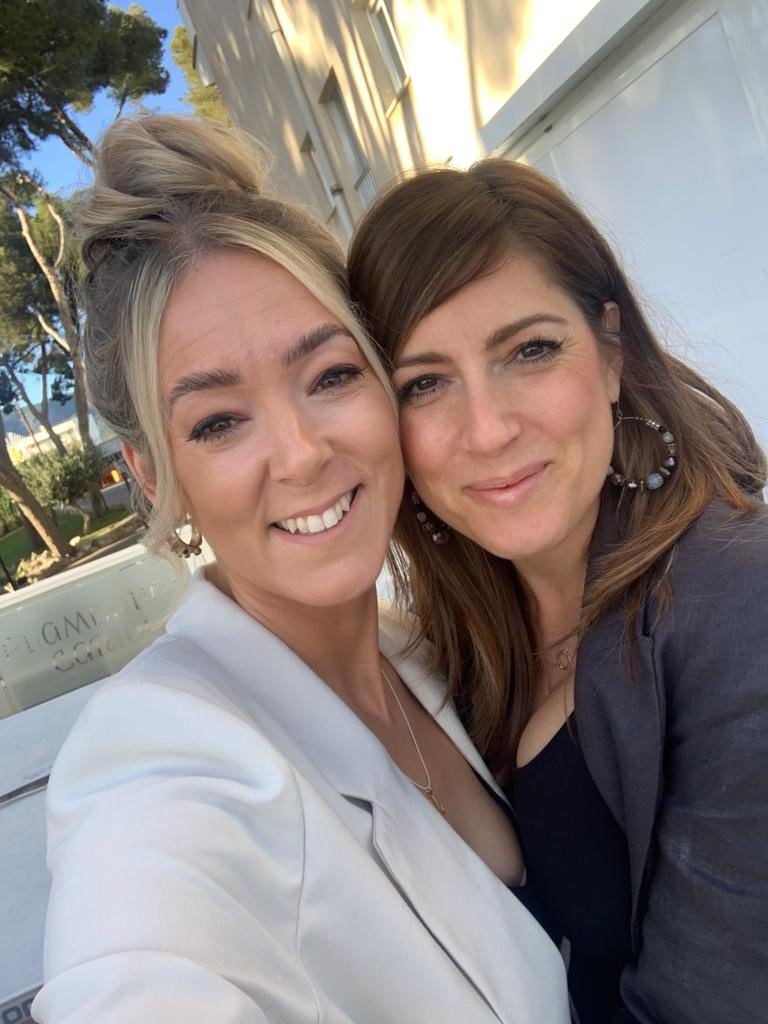 Why did you sign up to become a Literacy Champion?


We saw an article in a Good Housekeeping magazine which interviewed lovely Literacy Champions around the country, and we just thought what a great idea! It fits so well with what we're doing because we were already halfway on that journey. We run Little Peas Swap Shop in Nottinghamshire, hosting events where people can swap out-grown children's clothes for other pre-loved items that their children can wear. We are avid supporters of swapping and not shopping, saving the purse and the planet.
At each event everyone goes home with a pre-loved book for themselves and one to share with their children. Sharing the importance of literacy is part of our ethos and our events are a great way of reaching out to people and encouraging them to find enjoyment in reading.
We get our pre-loved books from car boot sales, local garage safaris or from friends and family donations, which is brilliant. Some of the school mums who know what we're doing will pop bundles in the letterbox for us and then we've had a local business that's donated some children's books. We've absolutely loved it and would encourage anyone to give it a go.


Why did you decide to get involved with Take 10?


There are so many benefits of reading, we can't go on about it enough! As mums, we know we're often so busy that we don't think to take time to read for ourselves. It's so easy as a parent to be on your phone checking something about a baby group, or how to feed properly, and you're always bamboozled by so much information that you never switch off.
We thought that our Swap Shop event was the perfect place to promote Take 10 as we try to make the events less about being a transaction and more about coming together. Giving people a break from the chaos of family, the chance to have a chat with like-minded people can break down the stigma of getting things second hand. By giving away books for parents, we hope to get people to take a moment to themselves at home too.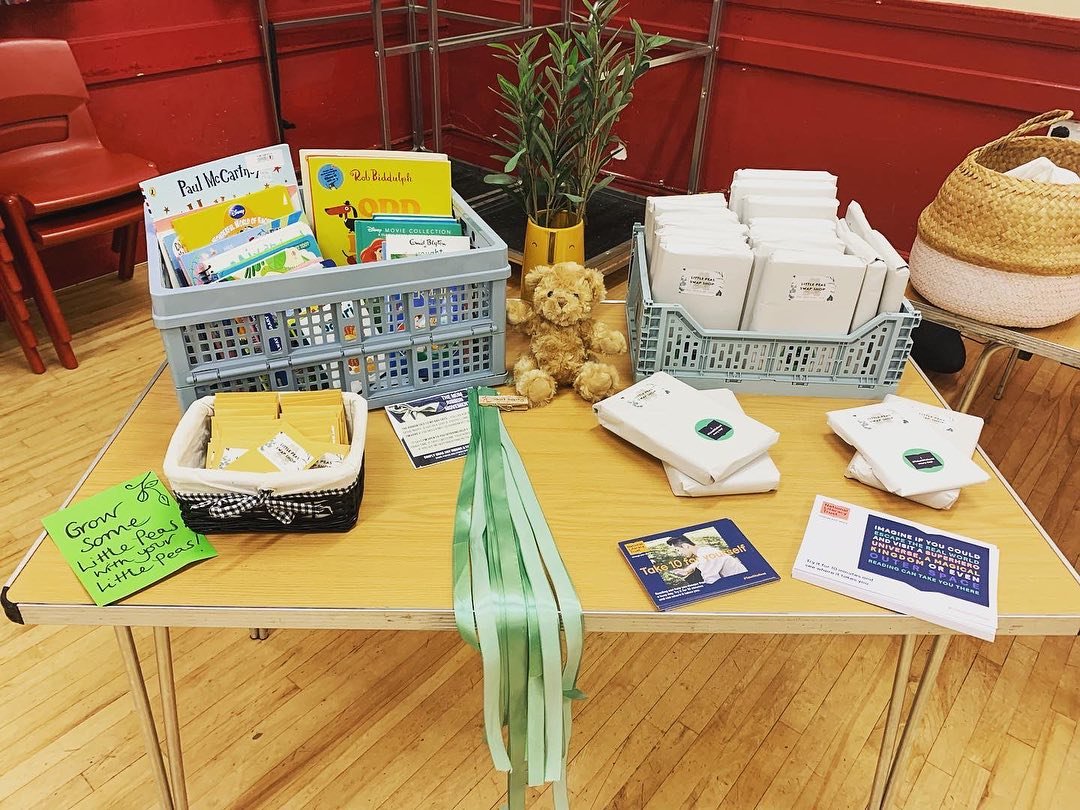 How did your event go?


The event was brilliant; everyone has really embraced the fact that we've become Literacy Champions. We promoted Take 10 through our Facebook group in the lead up to the event and when we were wrapping up their bundles of swapped clothes on the evening, we had quite a lot of mums and dads asking about it. We chatted to them about the benefits of reading like how you can get a real sense of escapism and joy from switching off and taking that time for yourself. So many of the parents have said that not only do they share a book with their child when they get home, they're also encouraged to think about switching off their phone, tablets, or laptops that night and reading for themselves.
We also encouraged everyone to review the books they received and share them with friends, family members, school pals and neighbours or pop them into a local charity shop to encourage others to pick up a book and take some time to themselves. Writing a couple of thoughts about a book is such a nice thing to share and it can be a real conversation starter!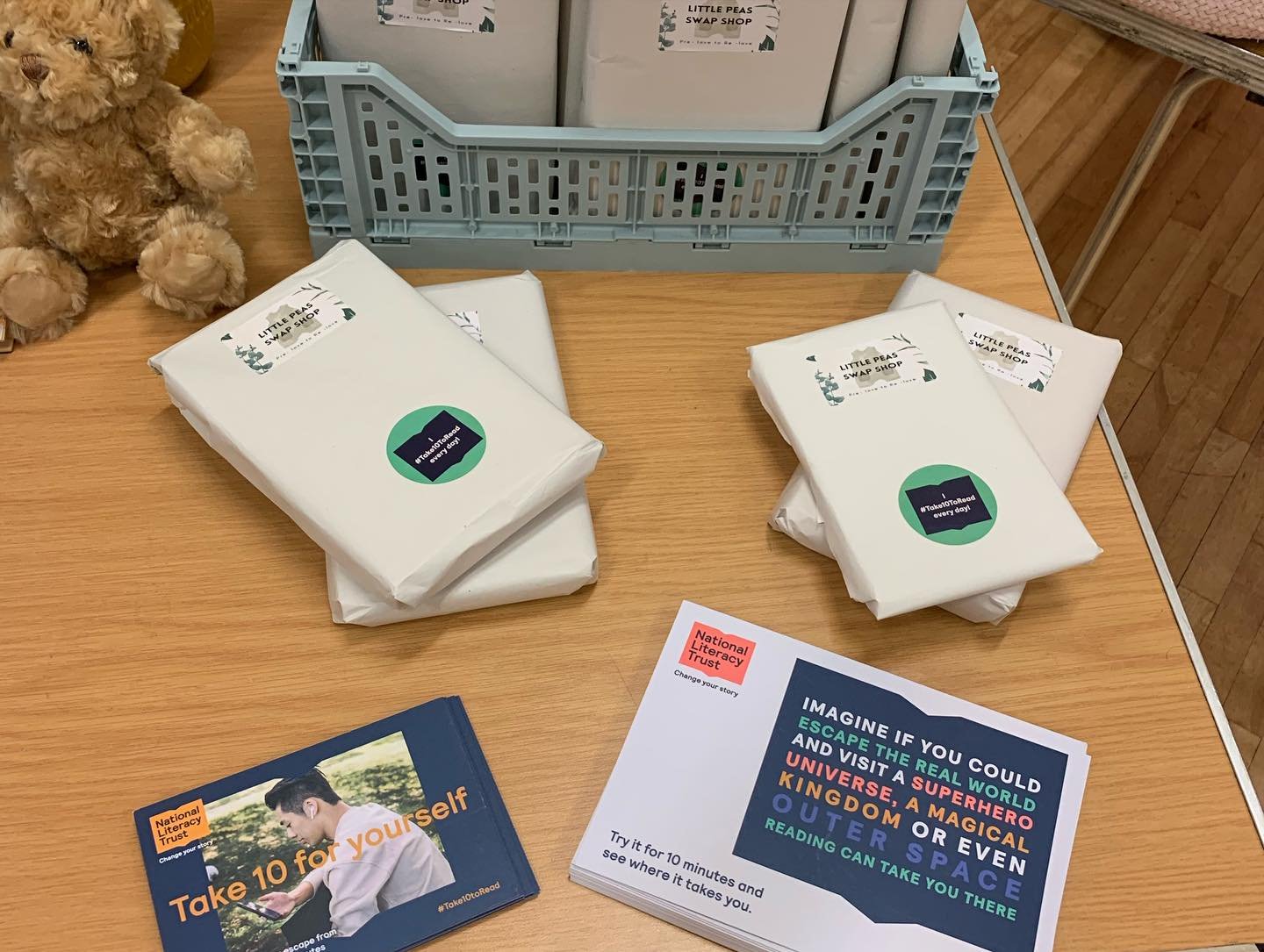 What encouragement would you give to those thinking of becoming a Literacy Champion?


I would say you can do the smallest of things to become a Literacy Champion. You don't need to have a master plan! It can be very small changes, whether that's giving a book to your child's primary school class and asking them to pass it around every week, donating a couple of books to the local Rainbows group or being part of things that are going on in your local area, like taking a book from a phone box library. Anything that encourages people to take time for themselves and refresh that love of learning and reading.
Inspired by Georgie and Nic? Register your interest to become a Literacy Champion!