On Monday 10 May, 100,000 children and adults across the country took part in the #Take10ToRead challenge as part of the Connecting Stories initiative.
Connecting Stories is a new initiative delivered by the National Literacy Trust and funded by Arts Council England. The project aims to increase children and young people's access to literary experiences and books. 24 publishers and over 60 children's authors are supporting the campaign through book donations, author workshops and virtual visits.
The #Take10ToRead challenge came as way to promote reading for wellbeing and mental health as research shows 10 minutes of reading a day is all that is needed to see the benefits.
Research has also shown that reading has been a source of escapism for young people over the past year, supporting their mental wellbeing and enabling them to dream about the future.
In support of the challenge, award-winning author Anthony Horowitz virtually visited thousands of children across the UK to share his thoughts about the impact of reading on mental health and wellbeing.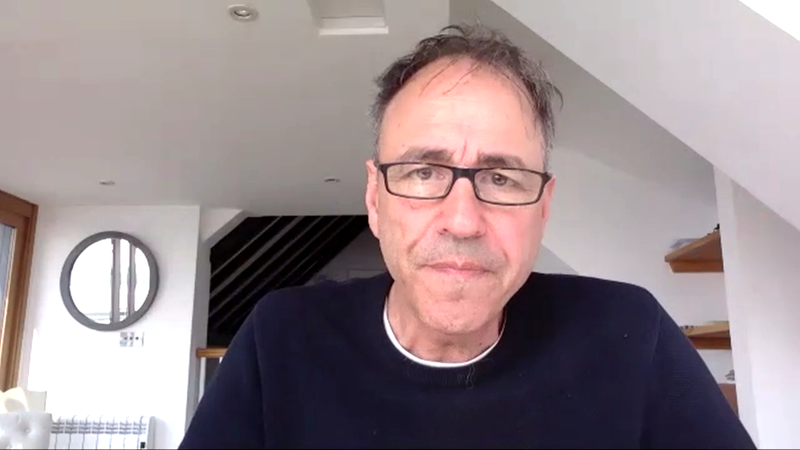 Anthony Horowitz is the author of the best-selling 'Alex Rider' and 'Power of Five' book series' (Walker Books). The Alex Rider series has been adapted for television and the first season is available to watch on Amazon Prime. Anthony has won numerous awards including Children's Book of the Year and the Red House Children's Book Award.
In a Q&A session with the children, Anthony revealed where his love of reading and writing began:
"I remember when I was at school years and years ago, I was useless at everything, the bottom of every class...until I discovered the library. In the library I found all these adventure stories and books about travelling and escape and danger and suspense, and I could forget all the horrors of my life, the nasty teachers, the difficult lessons, the bullying and all the rest of it, because all that mattered to me was to read these stories and to live inside the stories."
He also revealed his favourite place to read is in bed, saying, "I start each day, every morning, I read a book – or part of a book, a chapter or page of a book, depending on how I'm feeling...and when I get out of bed I feel happier."
Anthony ended the session by encouraging the children to follow their passions and to always do what they love.
Elsewhere, the #Take10ToRead challenge was supported by authors and publishers such as Chris Callaghan, Sue Cheung, Harry Heape, Jamie Russell, Darren Simpson, Cat Weldon, Matt Oldfield, and Jasbinder Bilan, Simon & Schuster UK, Bloomsbury UK, HarperCollins UK, Usborne Publishing, Atlantic Books, and many more.