A need for business leadership
The UK is facing a huge literacy challenge. The skills gap is apparent at just five years old, where our poorest children start primary school 19 months behind their better-off peers in language and vocabulary and struggle to catch up from then on. This need is especially pressing in Stoke-on-Trent, where a quarter of all children live in low income families. We know every child deserves the best possible start in life, and that language, communication and literacy are vital routes to boost children's life chances and unlock their full potential in education and employment.
The Staffordshire Business Pledge for Literacy provides a framework for businesses to tackle the literacy challenges in Stoke-on-Trent and beyond by working with the Staffordshire Chambers of Commerce and the National Literacy Trust.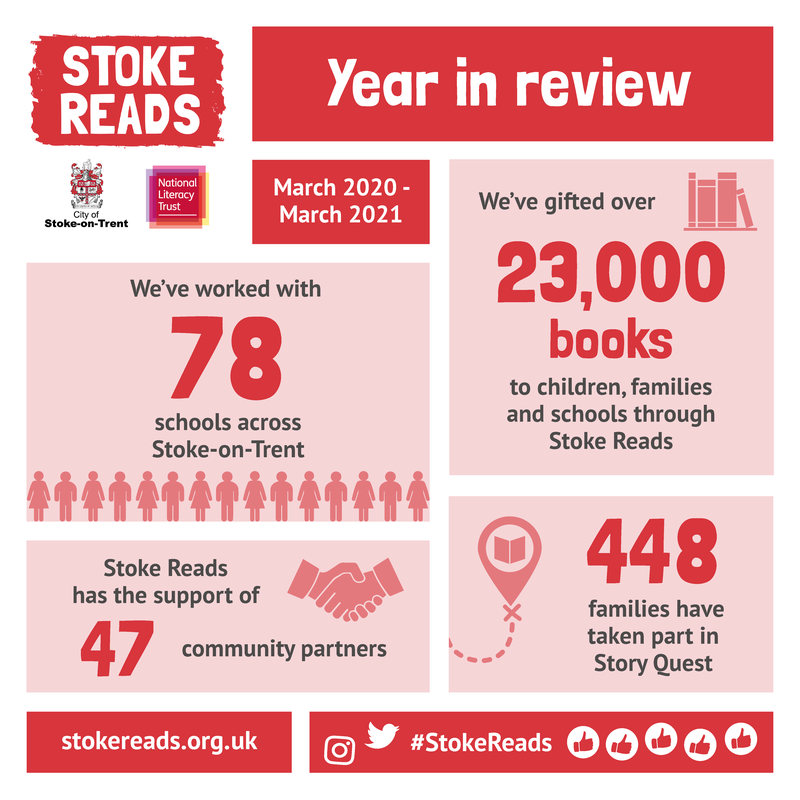 Pledge to help us help even more families in 2021.