Hungry Little Minds: a summer of chat, play, read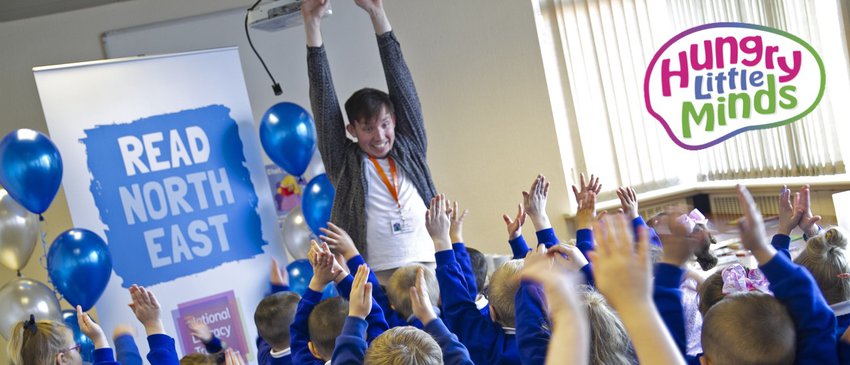 Chat, play, and read are three simple ways to make your child happy and help them learn. This summer, Read North East have teamed up with Hungry Little Minds to support families with a series of activities themed around chat, play, or read.
Hungry Little Minds is a campaign from the Department of Education to support families in the home learning environment through offering simple, fun activities for children from newborns up to five.
Why should you take part?
Your child's brain grows fastest during the first five years of life.

As a parent, you play a huge role in feeding your child's mind and helping them to communicate.

Reading together makes your child happy

More than half of children (59%) say reading during lockdown has made them feel better.

Last year 175,000 children started school without the skills they need

These children are three times more likely to have mental health problems as adults.
Chat, play, read
Activities to help give your child the best start in life - we'll upload new activities here every Monday #HungryLittleMinds
Chatting with your little one helps to build their vocabulary, empathy, and memory.

Learn more

Playing games with your child will help their social skills, resilience and independence.

Learn more

Reading with your child everyday helps to build their listening, language, and speaking skills.

Learn more