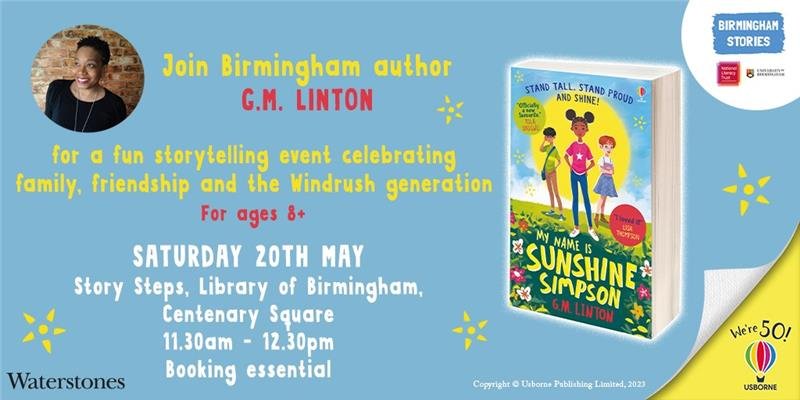 About the event
Join My Name is Sunshine Simpson author, G.M. Linton for a free, family event on Saturday 20 May.
At this inclusive, FREE, event, local author G.M. Linton will celebrate the 75th anniversary of HMT Empire Windrush arriving in Britain on 22 June 1948.
During her event G.M. will celebrate the original Windrush generation, of which her parents were part of, and their lasting, joyful legacy. She'll also invite children to celebrate their own family, heritage, and community – all the things that make each of us who we are and able to shine bright, just like her new book's main character: Sunshine Simpson.
Event details
Where: Library of Birmingham, Story Steps
Who: Families with children aged 8-12
When: Saturday 20 May, 11.30-12.30am
Book your free ticket