In this blog, Sharena Lee Satti highlights the misconceptions around what poetry is and who it is for, helping children and young people find their voice in the process.
Bradford-based poet and Project Manager of the first West Yorkshire Poetry Week, Sharena discusses her personal connection to poetry and finding inspiration in everyday life. She has highlighted how writing poetry benefits your wellbeing and its transformative power to change her life story.
You can sign up to the West Yorkshire Poetry Week here. The free programme is for all primary and secondary schools in the region, and will run from Monday 20 to Friday 24 March 2023.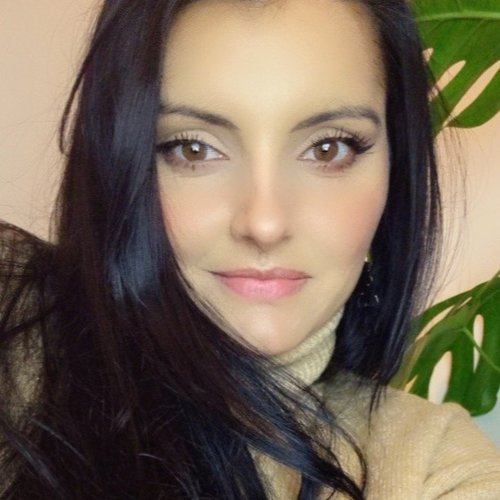 Why poetry?
Poetry means everything to me. One of my missions in life is to encourage poetry to be taught everywhere, from classrooms and universities, to our local parks and communities.
I started in this role in November 2022 and it was a surreal moment for me. For the first time, I could use my lived experience and skills to spark the love of poetry amongst so many young people in West Yorkshire.
Poetry is often perceived as irrelevant and portrayed in a negative and elitist light. But I believe everyone is a poet and that we just need to be able to access that magic within ourselves. I am living proof that poetry has the power to change lives.
Poetry connects people to the world
I love nature, I love the moon, I enjoy watching the rain fall and I love a pretty sky. This love inspires a lot of my work because I am also a poet and author of the collection SHE, published by the award-winning Verve Poetry Press.
As a poet, spoken word artist, and educator, I am hugely passionate about the power of language. I make sure I shout about it all the time because poetry has truly transformed my life and I have witnessed how its transformed others, too. I love seeing people using their own voices for the first time and exploring the power of poetry through writing creatively. Poetry opened a whole new world to me.
You see, I believe poetry gave me a new lease on life, hope, and the chance of becoming a person that I could only dream of becoming as a child.
How I got into poetry
Life was not always as it is now. It came with a lot of challenges and difficulties.
I was one of five siblings living in a council estate in Shipley and had a very dysfunctional childhood growing up as a mixed-race child living in poverty.
My mum suffered from mental health issues and challenges which deeply affected our home environment. I had to overcome identity issues, racism, and feelings of not belonging, and being an outcast. Most of the children from our area were classed as 'damaged goods' because we lacked everything, from food, to our shoes, and the clothes we wore. I left school very early on and became a carer for my mum and younger brothers around the age of 12 to 13. I never fully realised the challenges I was facing and the ones that were yet to surface, but I have been writing my whole life. I continued to write and pour my heart, my emotions and feelings on paper. It was reading and writing poetry which saved my life in many ways.
Now I teach poetry and encourage it to be written, created through spoken word, shared and heard. Poetry doesn't require academic skills. Poetry comes from within us.
Anything is achievable if you truly believe in it and I truly believe that everyone is a poet.
Creating the next generation of poets
I know the younger me would have loved to have been part of such an incredible project like the West Yorkshire Poetry Week. To be able to create poetry in the classroom and have the opportunity to become West Yorkshire Young Poet Laureate would have been a dream.
Not only to have the opportunity to create poetry by picking up the pen, but to inspire it in the classroom too. To be able to self-express through poetry helps build confidence and allows you to develop skills that you never knew you had.
So, I deeply encourage all schools to sign up because this is an amazing opportunity for West Yorkshire to keep poetry alive within our schools. It gives children a special opportunity to pick up the pen and see where poetry takes you.