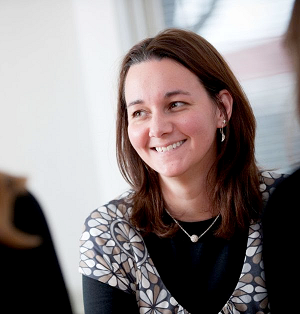 By Dr Becky Parry, Programme Director for MA Digital Literacies, Culture and Education, University of Sheffield.
At their recent primary conference, Literacy by Stealth, the National Literacy Trust asked how the power of popular culture might be harnessed to support literacy learning as more children return to school. For me, play and being playful are key. There are many forms of play, all important, but imaginative play is critical to literacy learning[1]. This is well established in early years education where pretend play supports children's early reading, writing and speech. However, as children move from early years settings to reception and upwards, play increasingly gives way to more formal teaching approaches to prepare children for performance in national tests. At school, children find ways to make up for this in their playground play with friends[2]. At home in lockdown, children have congregated in digital spaces to play and be creative.
Children's need for play in the pandemic can be mapped in their imaginary farms, dens and worlds of Minecraft and dance routines on TikTok. Although this play is enjoyable, as twelve year old Tilly Jackson from West Yorkshire shares below, what happens in Minecraft is far from trivial:
Me and my friend had a survival world in lockdown, and we spawned on a survival island, which has little to no food or supplies on. We had no animals and few trees to build with, but after a very long time, managed to build a base and have a small farm with pigs, chickens, and two horses. We also had a dog but sadly it drowned in the sea when we were fishing. This has taken us literally months because of where we were on the world, but we also created a fishing boat to take us to nearby islands where we found a treasure map… no luck with that so far. It was so much more satisfying doing it all from scratch.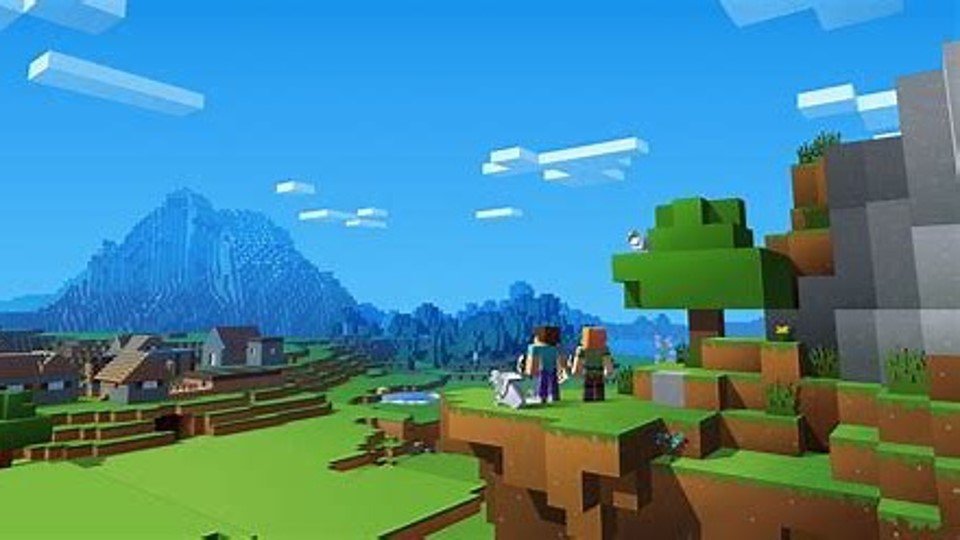 Image above shows: Minecraft scene
Digital play[3], is important to children and develops their creative habits such as curiosity, persistence, discipline, collaboration and particularly the ability to be imaginative[4].
So I worry more about the loss of the play opportunities to children returning to school, than I do about the nebulous concept of 'learning loss'[5]. For me, there are far too many assumptions in this idea that children are disadvantaged by their own parents' lack of education, rather than by the inequalities in society. As Dr Fiona Scott's[6] work demonstrates, parents and grandparents, including those in poverty and with modest resources, are often highly competent at extending children's learning through play, including dressing up, crafts, and stories alongside digital play and use of more traditional literacy learning apps. Far from playing catch up, children and young people need opportunities to draw on their knowledge of popular culture in school.[7]
Of course, primary aged children and young people may not play in the same way as the youngest children. They might prefer drama to dress up, or filmmaking to playing with teddies, but there is still a need for these playful opportunities to author texts. An invitation to write a story about anything you like, as simple as this may seem, is not common in literacy lessons. However, as the research of Dr Lucy Taylor[8]demonstrates, this 'free writing' opportunity is critical to enabling children to be playful with both language and design. What is more, they increasingly then choose to write for their own pleasure.
In the last year, many parents have found themselves being taught how to play Minecraft or TikTok. These shared opportunities for play need to be developed in schools, not replaced by rote learning and teaching to reductive learning objectives. Online spaces provide opportunities for sharing the production of films and videogames as well as more traditional literacy texts. We need a literacy curriculum which is responsive to the digital landscape, making space for the serious business of play. Teachers need time to catch up with the play children in their classes have been doing, so that they can playfully reimagine a new world together.
[1] Roskos, K. A., & Christie, J. F. (2013). Gaining Ground in Understanding the Play-Literacy Relationship. American Journal of Play, 6(1), 82-97.
[2] Willett, R., Richards, C., Marsh, J., Burn, A., & Bishop, J. C. (2013). Children, media and playground cultures: Ethnographic studies of school playtimes. Springer.
[3] https://www.legofoundation.com/en/learn-how/knowledge-base/children-tech-play/
[4] Lucas, B. (2016). A five-dimensional model of creativity and its assessment in schools. Applied Measurement in Education, 29(4), 278-290.
[5] Kuhfeld, M. (2019). Surprising new evidence on summer learning loss. Phi Delta Kappan, 101(1), 25-29.
[6] Scott, F. (Forthcoming) Children's Digital Literacy Practices within the Family: Conceptualizing Family Media Habitus. London, Routledge.
[7] Parry, B. (2014). Popular culture, participation and progression in the literacy classroom. Literacy, 48(1), 14-22.
[8] Taylor, L., & Clarke, P. (2021). We read, we write: reconsidering reading–writing relationships in primary school children. Literacy, 55(1), 14-24.