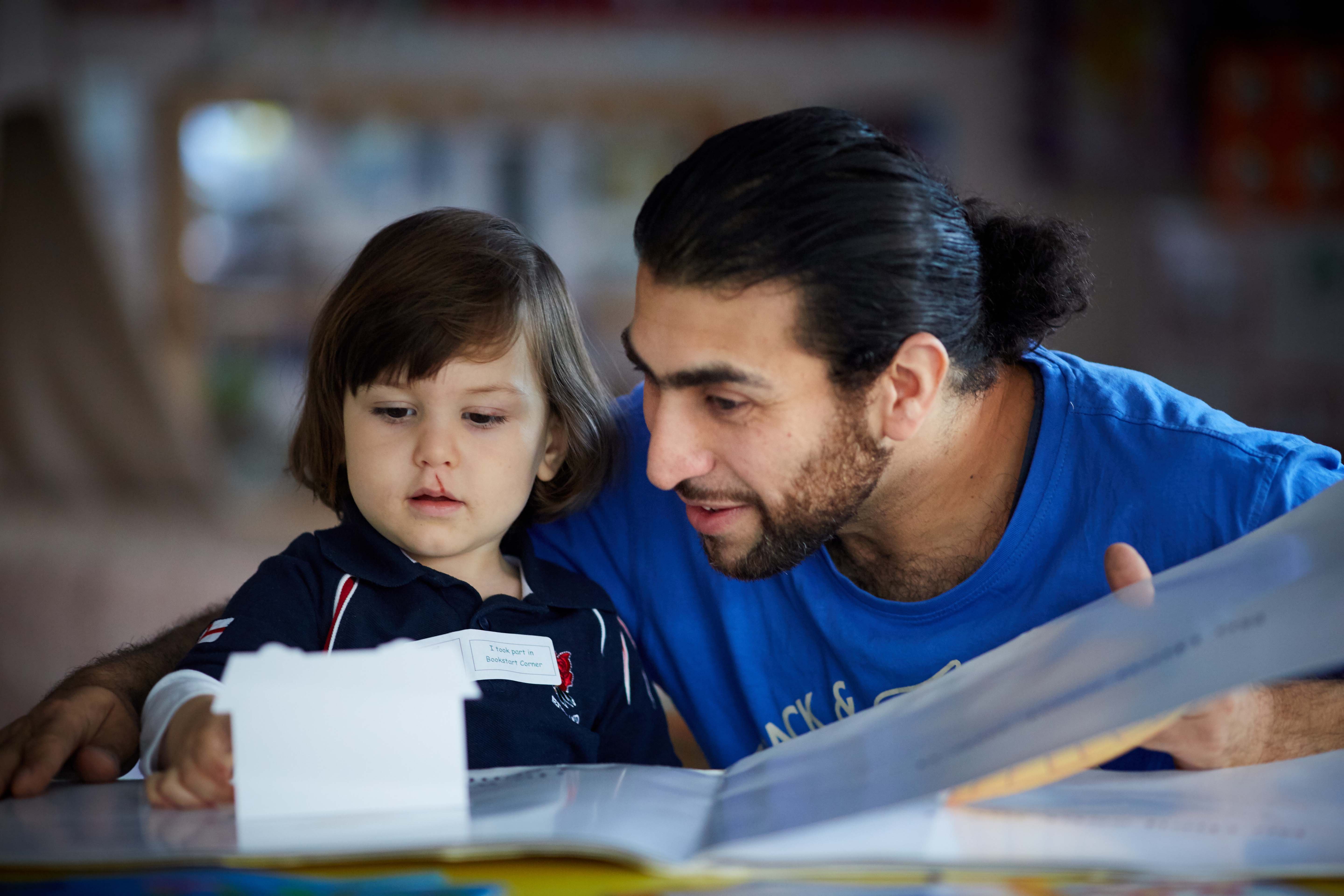 Today, the Education Endowment Fund (EEF) launched research that shows an increased number of four- and five-year-olds need help with language. 76% of primary schools surveyed by EEF said pupils starting school in September 2020 needed more support with communication than in previous years. The data shows the clear and urgent need to combat the pandemic's severe impact on children's learning and literacy.
The National Literacy Trust has worked for many years to support children in their early years. We know that children who struggle with language at age five face literacy struggles that can have lifelong impacts. Children who have language difficulties at this age are five times more likely to fail to reach the expected standard in English aged 11 (23% vs 4%), and more than twice as likely to be unemployed at 34.
It is important this is addressed – and we welcome the government's investment of £18m in early-years catch-up, including extra help for those in Reception year.
Judith Parke, Head of the Home Learning Environment says, "We're passionate about supporting children in the earliest years. Speech and language development is key to children's ability to engage in education, make friends and lead a happy and full life. We already know that children from disadvantaged backgrounds start school with poorer speech and language. That gap widens throughout their education.
"Helping families create positive home learning environments is key early speech and language development. The DfE has invested in this through the Hungry Little Minds campaign to date and we hope continued support for the home learning environment will form a key part of the recovery plan."
Kirsty Cunnington, Programme Manager focused on the early years says, "Children have missed out on certain experiences during lockdown, play dates, family social gatherings, trips to the library, the seaside perhaps - all occasions where exposure to new situations helps children hear and learn new words, experience back and forth chatting with different adults or older children, building social skills and confidence as they go. Now we are emerging from lockdown, children need these experiences more than ever and being back at school or nursery is key.
"Bringing parents and children back together in small groups with teachers and practitioners as we do in Early Words Together gives everyone the opportunity to re-socialise, find support, and importantly explore experiences that develop young children's language with trained practitioners who can give tips and advice, model activities, and facilitate trips, whether that be to sign up at the library when it reopens, or simply to explore the local environment. Our Early Words Together Outdoors programme, based on forest school principles, includes the benefits of being outdoors, where children's communication and language is prompted by new and sensory experiences. Spending time in nature also leads to improvements in mental health and well-being for both children and parents."
Please find the full BBC article on EEF's research here: https://www.bbc.co.uk/news/education-56889035.
You can read more about the National Literacy Trust's work with the early years here: https://literacytrust.org.uk/early-years/.