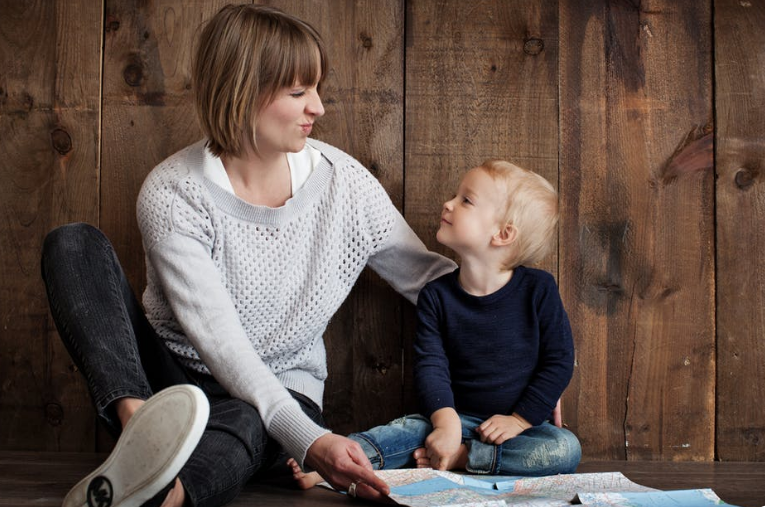 Language is the core of humanity. Our ability to express ourselves, both literally and figuratively, is what sets us apart from all other species.
Spoken communication is the foundation of our language, and we can hear it even before we're born. From about 23 weeks, babies can recognise the sound of their mother's voice from the womb and, once they are born, babies quickly begin to seek out the face of someone they can hear speaking.
By chatting back and forth with babies, even before they can respond, we help instil the concept of conversation, teaching them how to take turns and develop their ability to listen and respond. This helps to lay the foundations for good communication skills, which in turn enable children to learn, make friends and flourish.
All chat counts. When parents encourage and acknowledge their child's babbling, it builds their confidence to express themselves. When parents narrate the activities they are doing every day with their child, they are building their child's vocabulary. And when parents sing songs, recite nursery rhymes and share books, they are exposing their child to a wide range of new words and introducing them to the structure of language and how it is used to communicate meaning.
Filling a child's world with words helps them develop the spoken language skills they need to be able to learn, have social interactions with others, and make sense of the world around them and their place in it. However, 180,000 five-year-olds in England started primary school last year without good spoken language skills.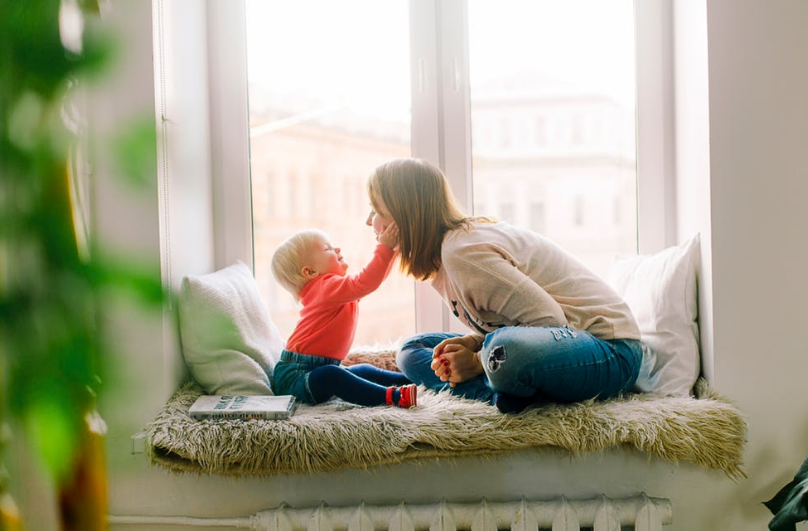 Extensive research shows that lacking vital language skills at the age of five, such as having a good range of vocabulary and being able to understand the meaning of words, will hold a child back at every stage of their life.
It will have a lifelong impact on a child's health, confidence and happiness – particularly for those from the poorest backgrounds, for whom the word gap is even wider. The vocabulary gap between wealthier and poorer children is already apparent at 18 months of age and, by the age of five, the gap can be as much as 19 months.
The role of spoken communication is the first step in tackling the skills gap that is evident when children arrive at school. A child's language development begins long before they start school and is shaped by the people and places in their lives – their home learning environment.
Providing young children with a language-rich home learning environment is invaluable. Absolutely everything they come into contact with before school makes up their home learning environment and provides children with opportunities to babble, communicate and learn to talk.
The great thing about chatting to little ones is that it's simple, easy and parents are already doing it every day!
Our Small Talk project enables parents to take this one step further – helping them to turn activities they are already doing as part of their daily routines into new opportunities to build their child's language skills. Whether it's singing a song together at bath time, chatting about what you see out of the window on a bus journey, or sharing a book at bedtime – every word counts.
Here are some great ways for parents to incorporate spoken activities into everyday routine:
Having their parents' full attention will make a child feel special. Spending quality time together by singing songs or chatting about day-to-day activities like getting dressed in the morning are simple but effective activities.
Babies love the sound of their parents' voices! When parents chat to their children throughout the day, not only is this helping them to bond, but it also encourages children to learn new words.
Conversations about toys, food and other household items during infancy are consistently associated with accelerated vocabulary growth and awareness of the communicative purposes of language.
If a parent's first language is not English, talking to young children in their first language will also help them develop their English too.
Every seemingly small interaction between a parent and a child can make a big difference. As part of the Small Talk project, we have created a website for parents and early years practitioners which is packed with ideas, inspiration and advice to help parents build the skills and confidence they need to chat, play and read with their child every day: small-talk.org.uk.
Judith Parke will be speaking at the National Literacy Trust's Talk To Your Baby 2020 conference in Birmingham on 27 January. For more information and to book your ticket please visit: literacytrust.org.uk/TTYB
This blog was first published on Teach Early Years