Secondary School Conference and Virtual Reading Week Presenter Bios
Jessie Ricketts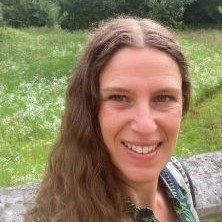 Professor Jessie Ricketts is based in the Department of Psychology, Royal Holloway, University of London and directs the Language and Reading Acquisition (LARA) research group. Jessie researches language and literacy in children, young people and adults.
She is particularly interested in how reading benefits children's learning and language. For example:
How does learning to read change the way that we process language?
Should we emphasise written forms when teaching children new words?
How can we support adolescents to read more so that they can expand their vocabulary knowledge?
Jessie works closely with teachers, educational charities and policy makers to conduct research and consider its implications for education.
Read more:
Sarah Green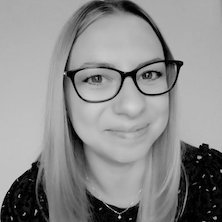 Sarah was the Education Endowment Foundation's Content Specialist for Literacy in 2021-22 and continues to work closely with them and their Research School Network in an alumni capacity. Alongside this national role, Sarah is a Trust Director of Literacy working across mainstream and special secondary schools within The Prospere Learning Trust, South Manchester. She is also a Voice21 National Oracy Leader, an Evidence Lead in Education (ELE) with Manchester Communication Research School and a Teacher Development Trust (TDT) Associate.
During her nineteen years in education, Sarah has taught English across schools in Tameside, Stockport and Manchester, and has extensive experience in both middle and senior leadership. In her trust-based role, she provides school-to-school leadership support specialising in evidence-informed CPDL, curriculum development in English and whole-school teaching & learning, with a focus on improving literacy, oracy and SEND provision. She also supports national professional development programmes such as facilitating the Early Careers Framework for English teachers and the National Professional Qualification for Leading Literacy.
Sarah has worked with The National Literacy Trust in various ways over the past few years, including leading an IPEELL pilot in a Manchester school and supporting their national secondary conferences, and is very much looking forward to being part of this summer's virtual secondary events.
Tommy Dixon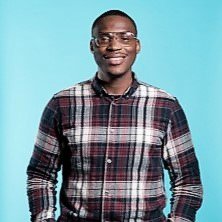 Tommy Dixon is a 26-year-old podcast producer from London. Previously working as a mechanical engineer, he has delved into the audio industry developing programmes and producing podcasts for BBC Sounds, Roundhouse London and independently for 3 years. His work includes the BBC Sounds docudrama podcast Colouring In Britain and pop culture podcast T and Waffles.