On Sunday 15 March, our annual Where's Wally? Fun Run made its debut at the Queen Elizabeth Olympic Park.
More than 600 children, families, adults and even pets donned their red and white stripes to walk, jog and run in the footsteps of athletic greats. Their efforts are expected to raise an incredible £25,000 to help us continue our work to change life stories through literacy.
Supported by Walker Books, publishers of Where's Wally?, the day featured 1k, 5k and 10k routes around the Olympic Park and fun activities for families to enjoy, including face painting.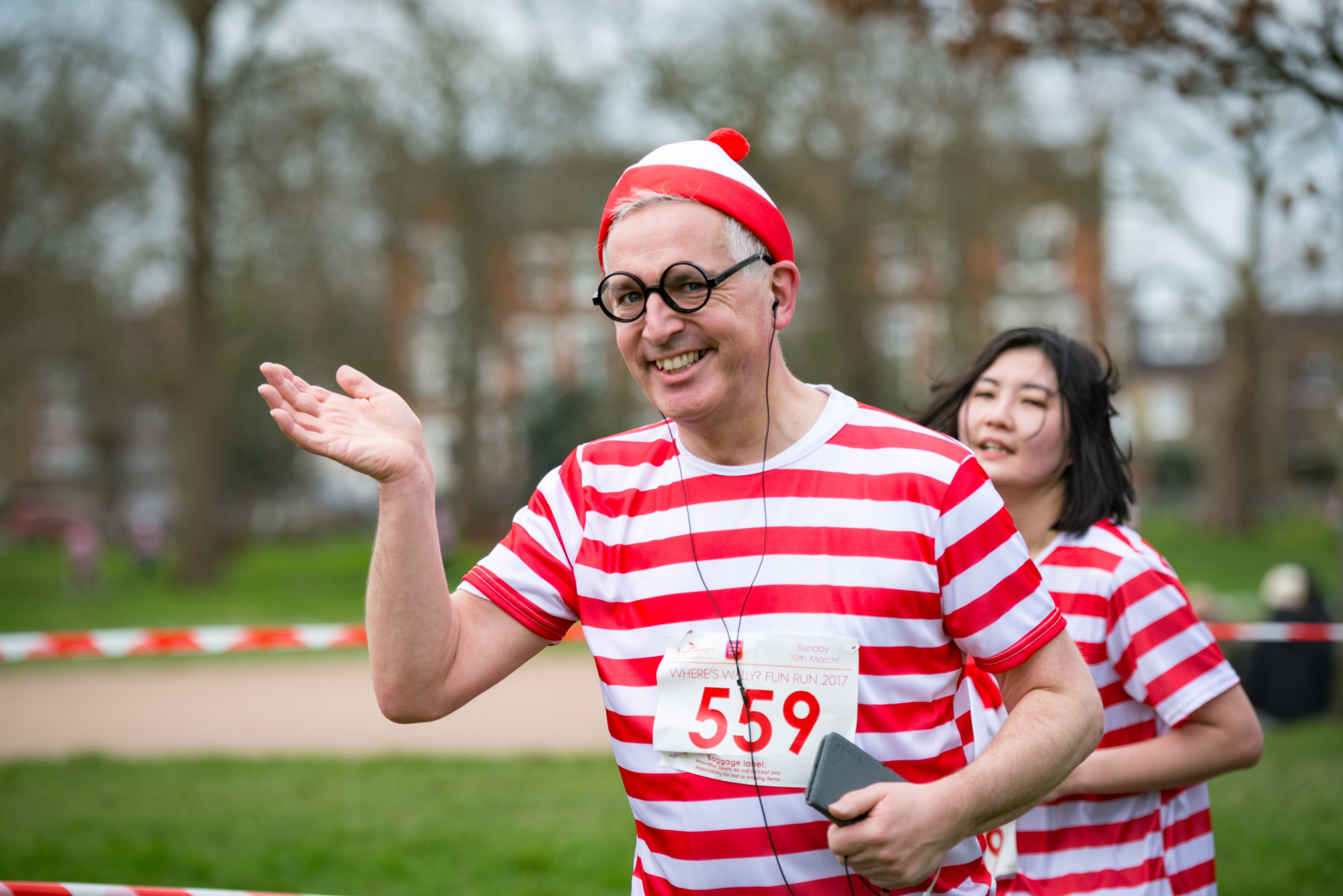 A huge thank you to everyone who took part in this year's run! It was amazing to run alongside so many children, families and Wally enthusiasts who took on this fun challenge to help us change the life stories of disadvantaged children in the UK through literacy.

Jonathan Douglas, Chief Executive, who ran the race for an eighth consecutive year
We really enjoyed the run, we love looking for fun runs we can do together and it's been so fun dressing up as Wally! It's such a great race especially for kids, Mustafa is excited to add his new Where's Wally to his collection!

Shafaq, who ran the 1k race with her six-year-old son Mustafa
This was such a FUN run. Love the dress-up and course, and the volunteers were amazing. Great vibe and great cause. Thanks!

Chiara, who ran the 10k race
Many participants who were unable to make it to the Queen Elizabeth Olympic Park yesterday opted to take part in our first ever virtual Where's Wally? fun run instead. Scores of people around the country dressed up in Wally costumes and ran their chosen distance in their local area.