21 Mar 2024
9:00am - 4:30pm
Essex County Hall
Market Road
Chelmsford
CM1 1QH

£150
Better Together: Raising achievement through a collaborative approach to literacy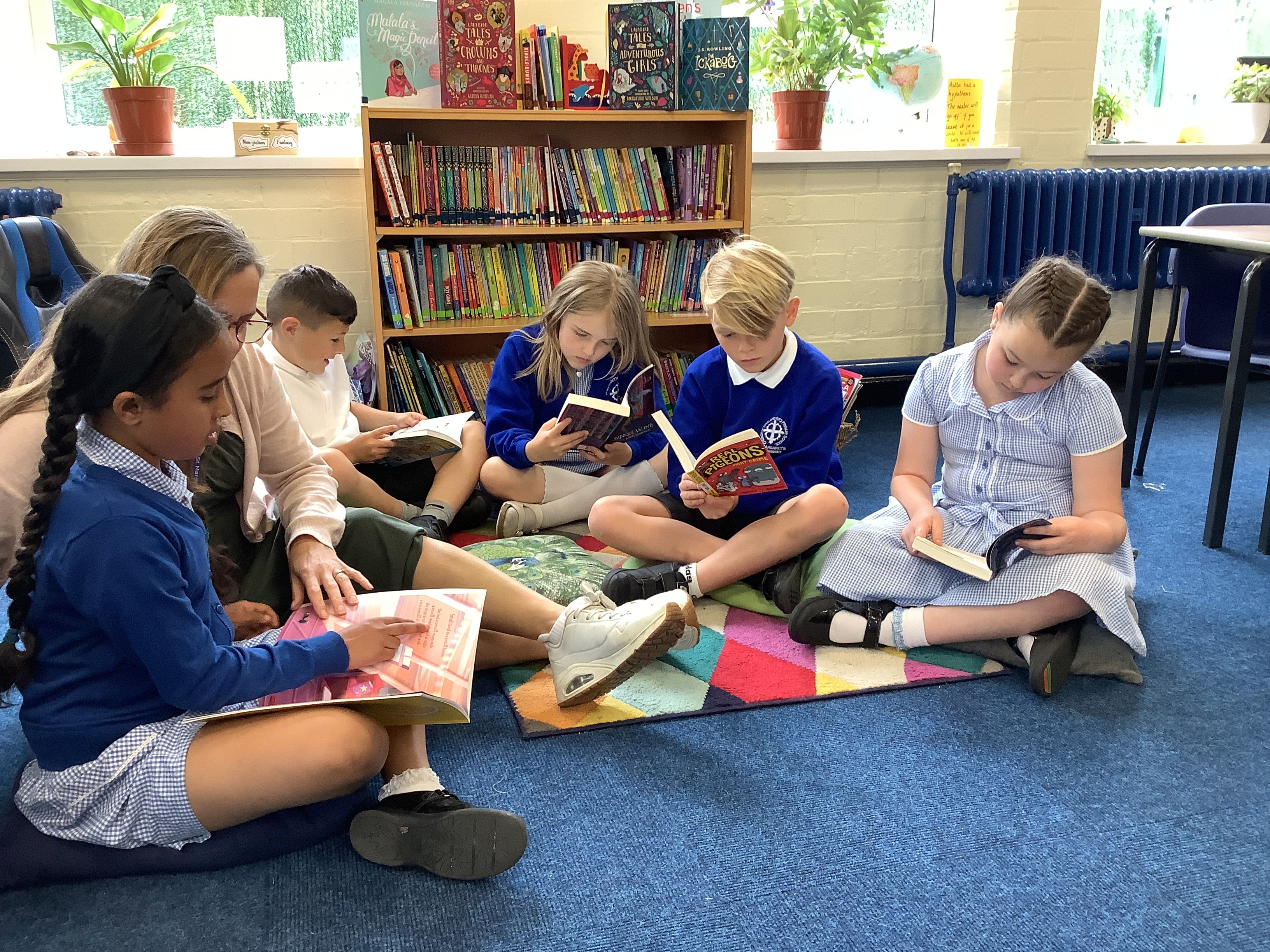 About the conference
Following the Essex Year of Reading, we are delighted to announce that our next Primary Conference will take place in Essex County Hall. At our first in-person Primary Conference, with generous support from Peters and Essex County Council, we will celebrate the power of cross-sector engagement and collaboration in enhancing literacy and encouraging reading enjoyment.
Across the day, we will hear from a wide-ranging body of speakers developing innovative teaching and learning approaches through projects that are designed to boost literacy and enhance children's life chances. We will explore in depth what it means to build a reading for pleasure culture with insights from classroom teachers, authors, publishers, subject experts and collectives sharing innovative approaches to promote the life-changing power of literacy. We will showcase cross-sector working that promotes stronger links in the transition from primary to secondary education. We will gain rich insights into the ways that adaptive teaching can respond to the diverse range of needs in the primary classroom.
We will also be celebrating the achievements of the Primary School Library Alliance and the work to provide libraries and reading spaces that serve as the beating heart of provision for reading development. Following our Public Libraries and Literacy Recovery report, we will examine what is at stake as libraries across the UK are threatened with closure. We will also, via a celebration of National Literacy Trust's extensive work in the sector, explore why having expertly curated and inclusive school libraries is so important in the collective drive to excellence in primary schools.
Peters: Our official sponsor
Peters is the official sponsor of our 2024 primary conference and the UK's leading specialist supplier of children's books and furniture to schools and public libraries. They're passionate about inspiring children and young people to read and their qualified teachers and librarians read and review more than 10,000 newly published children's books every year, so they're ideally placed to advise schools on their reading requirements, from reading for pleasure to educational titles and curriculum topic support.
Confirmed speakers:
Megan Dixon: Megan is a specialist literacy teacher, consultant and teacher trainer with 20 years' experience working with children across a variety of schools in both primary and secondary education settings. She has worked closely with the Education Endowment Foundation (EEF) as a Senior Associate and has worked in an advisory capacity for both the DfE and Ofsted. Megan writes a monthly column for the TES and contributes to many other publications. Megan will explore how best to support children who are not reaching their full reading potential, because of multiple and sometimes complex factors.
Marc Rowland: Marc is a foremost expert on the effective use of the Pupil Premium, and currently advises the Unity Schools Partnership on improving outcomes for disadvantaged learners. He is also working with the EEF's national Research School Network on the roll out of their national Pupil Premium training programme and on a range of programmes focused on educational disadvantage nationally. Marc is also the author of multiple titles, including the award-winning An Updated Practical Guide to the Pupil Premium, (John Catt, 2015). Marc will provide practical strategies for senior leaders to maximize their resources to improve outcomes for disadvantaged pupils.
Sonia Thompson, Hydeh Fayaz and Tracey Adams, who form the leadership team at the Ofsted-rated outstanding St Matthews CofE Primary School and Research School in Birmingham, will demonstrate their core principles of collective working and how this approach is reflected across the communities they serve. They will explore how books and literature are threaded through their teaching, and present on the funds of knowledge which enrich their practice and allow every child to feel valued.
Ruth Baker-Leask: Ruth is an experienced primary school improvement consultant and formerly a head teacher. She is an associate teacher for the Centre for Literacy in Primary Education (CLPE), an associate consultant with the National Literacy Trust and former chair of the National Association of Advisers in English (NAAE). She is currently working with the British Council to develop teaching resources for Sub-Saharan Africa. Ruth will explore how to engage all children, including those who are reluctant speakers, in rich classroom discussion.
Workshops

Readers and writers: A collaborative journey
Elle McNicoll will discuss her journey as a reader and writer. Elle is an award-winning Scottish children's author. Her debut novel, A Kind of Spark, won the Blue Peter Book Award and the Waterstones Children's Book Prize, and has been adapted into a live action TV series for CBBC. She is an advocate for better representation of neurodiversity in publishing and founder of The Adrien Prize. She currently lives in London. In conversation with members of her publishing team at Knights Of, she will explore their collaborative approach and how this is driving better representation and authenticity in children's literature.

Reading and writing for pleasure: A framework for practice
Teresa Cremin and Helen Hendry from the Open University, drawing on a three-year research study funded by the Mercers Company, and extensive literature reviews, will share their resultant Framework for Practice. The features of this will be explored, including, for example, children's identities as readers and writers, agency and access to texts, social interaction, and cultural role models.
Who should attend?
The conference is for teachers, senior leaders and librarians working in primary schools. We also welcome anyone with an interest in primary literacy and education, and leaders with a particular interest in collaborative working to enhance educational outcomes particularly for disadvantaged children.
Attending the conference
The conference takes place from 9.00am to 4.00pm on Thursday 21 March 2024 at Essex County Hall. Attendance costs £150.00 per person. Lunch and refreshments will be provided.
National Literacy Trust premium members receive a £25 discount per booking.
Please contact Ruth King if you require a discount code or if you have any questions.
Book your place