15 Jun 2023
4:00pm - 6:00pm
Brasshouse Languages
Library of Birmingham
Centenary Square
Birmingham
B1 2EA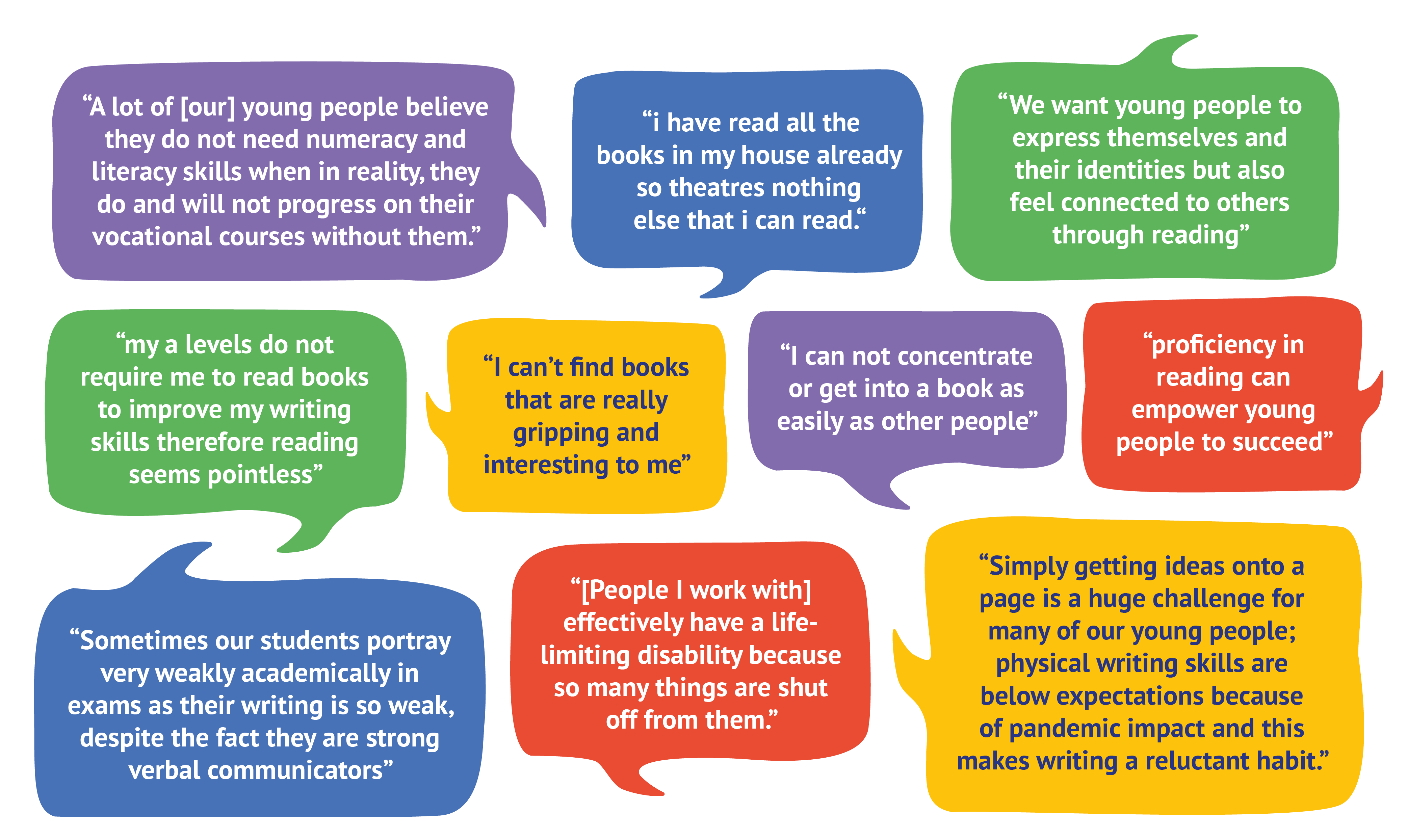 About the event
Hear the results of our recent research into literacy challenges and opportunities in Birmingham, and connect with other teachers, community workers and professionals
Birmingham Stories is a campaign to raise reading levels and change life stories across the city – run in partnership between the National Literacy Trust and University of Birmingham.
In December 2022, we ran a survey to investigate literacy barriers and opportunities for teenagers and adults in Birmingham. We received nearly 500 responses from practitioners (including librarians, teachers, community workers and Councillors) and local participants in our programmes.
93% of practitioners said the people they work with struggled with reading, writing or communicating.
Why attend?
On Thursday 15 June, we will be presenting more of our findings, and running community discussions about how these should shape our campaign and programmes.
Join us to:
Find out more about the literacy issue in Birmingham.
Network with other schools, organisations and residents interested in literacy.
Shape how funding is spent to support your community with literacy.
Event details
The meeting will take place in person, from 4-6pm in the Brasshouse Languages classrooms at the Library of Birmingham, Centenary Square.
To sign up, please fill in the form.
Sign up for the event