24 Aug 2023 - 14 Aug 2023
The Lighthouse Young People's Centre
Lozells
Birmingham
B19 2LN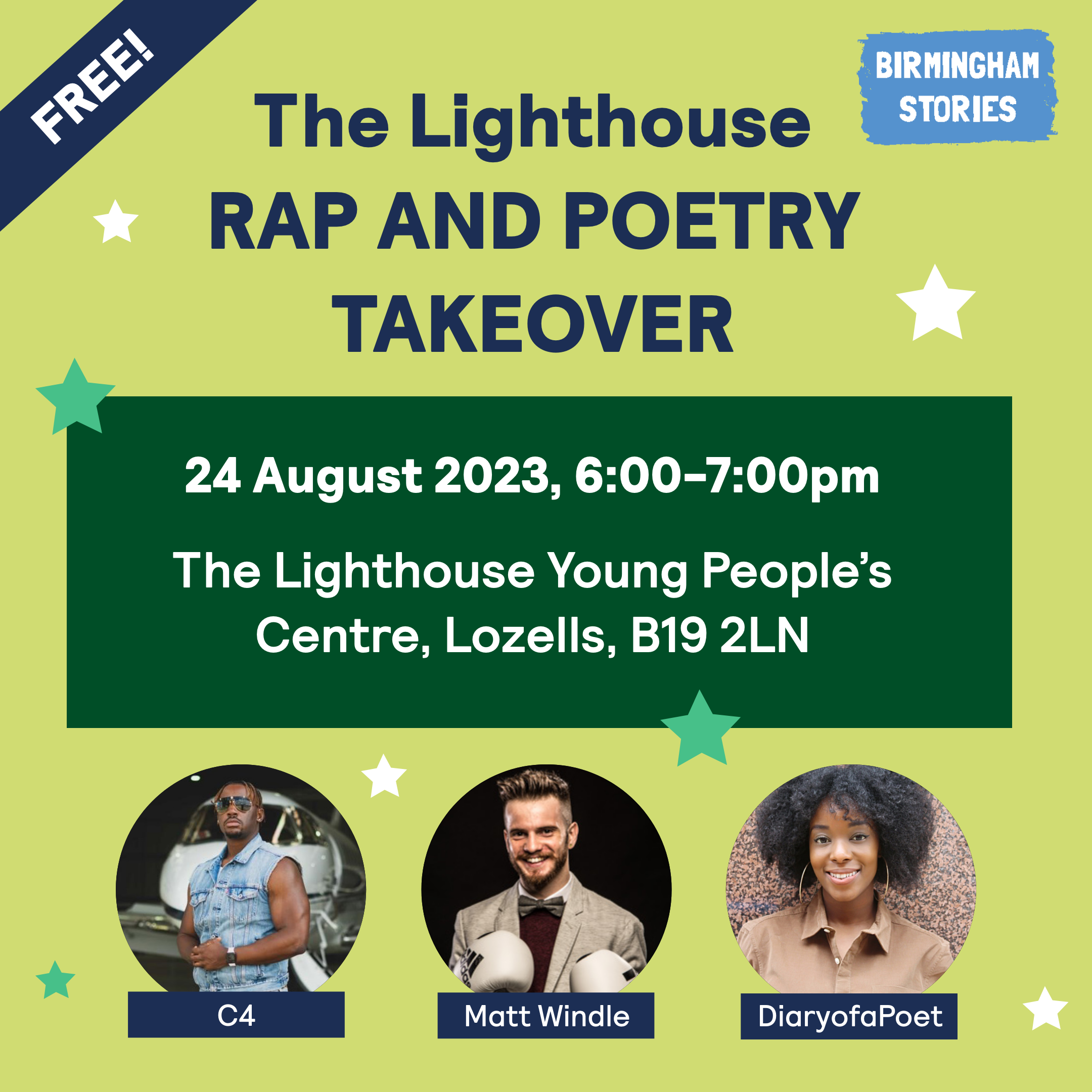 On Thursday 24 August from 6 to 7pm we will be at the The Lighthouse Young Peoples' Centre in Lozells to host a free event - The Lighthouse Rap & Poetry Takeover.

Date: 24 August 6:00 – 7:00 pm
Location: The Lighthouse Young People's Centre, Lozells, B19 2LN
Price: Free

The evening will be a who's who of Birmingham's best performers including:

C4 - Celebrated Grime MC from Birmingham who is regularly featured on BBC 1Xtra. Known for 'Off Track' and 'Crazy Song'.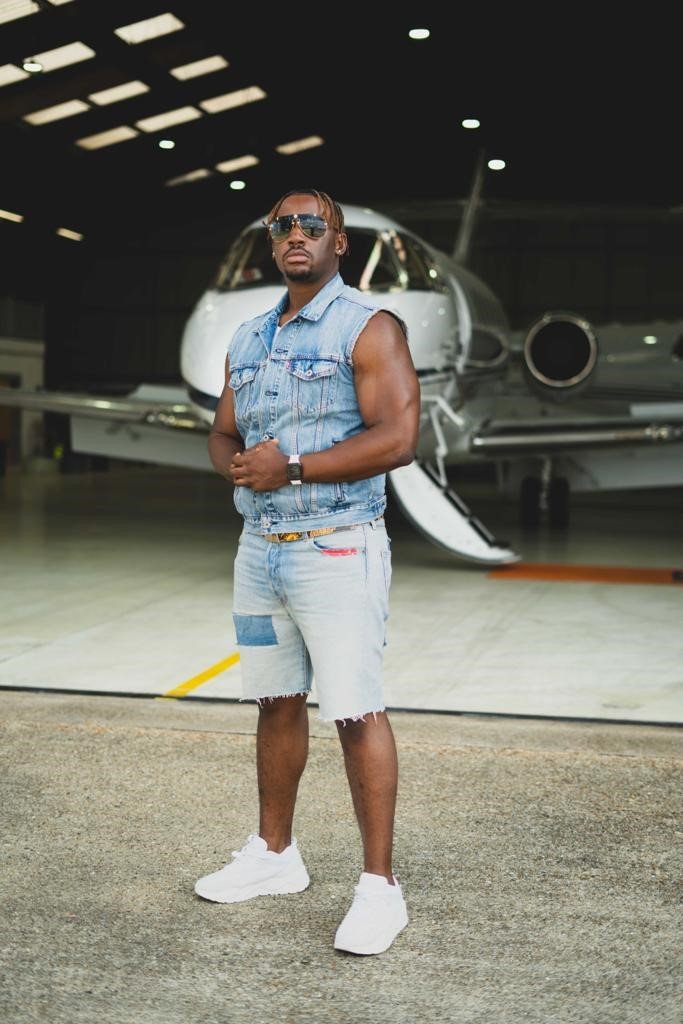 DiaryofaPoet - Local spoken word artist and rapper, featured on Spotify and Instagram. Empower Poetry headliner.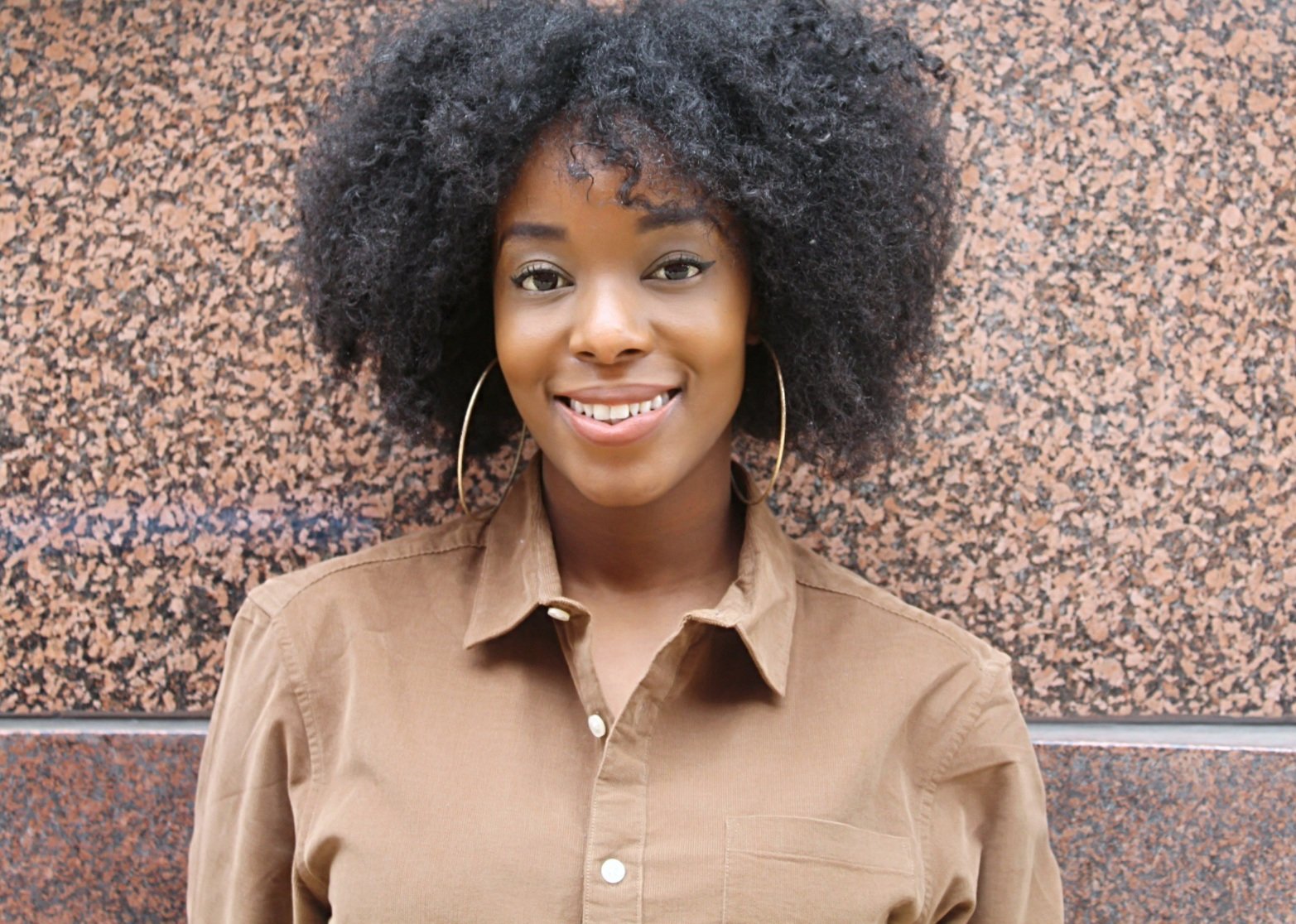 Matt Windle - Poet by day, boxer by night. Commonwealth boxing Champion and Birmingham's former poet laureate.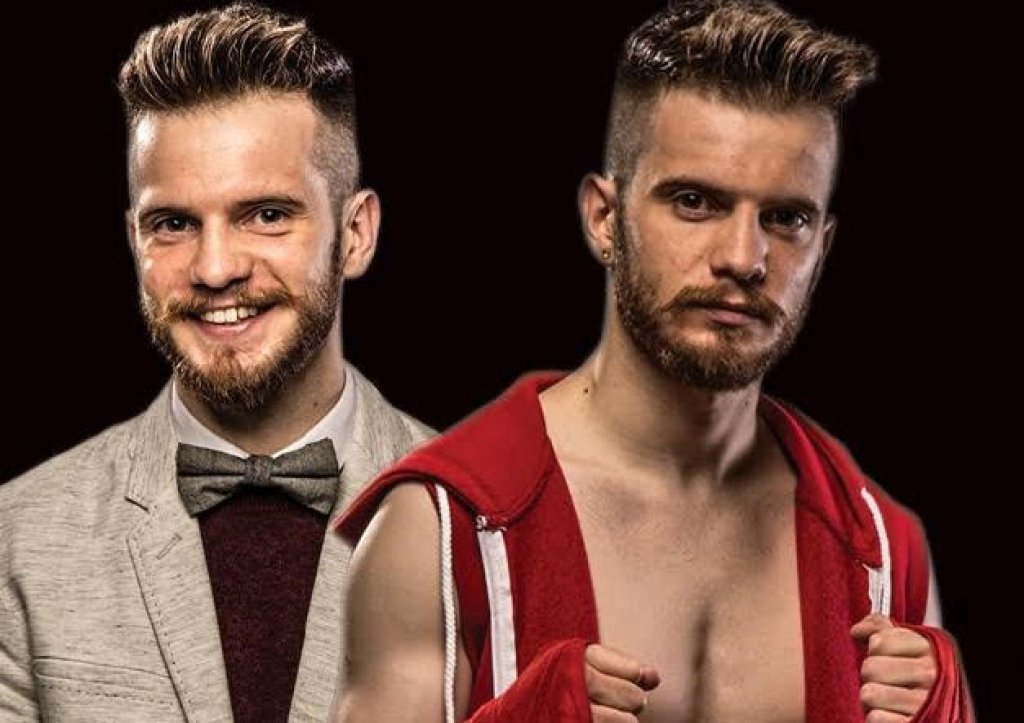 There will be free food and drinks on the evening as well as a free book for all attendees. No need to book just come along on the night and enjoy the Birmingham-based brilliance!