18 Oct 2023
10:00am - 10:45am
Online
This event is recommended for pupils in Years 2 - 4 (ages 6-9 years).
Join author and screenwriter Nikesh Shukla to meet The Council of Good Friends - inseparable best friends and pranksters, Vinay, Musa, Inua and Nish.
Nikesh will talk about how he was inspired to write the book from his own experiences, and the importance of representing vulnerable, empathetic and thoughtful male friendships, especially for young boys.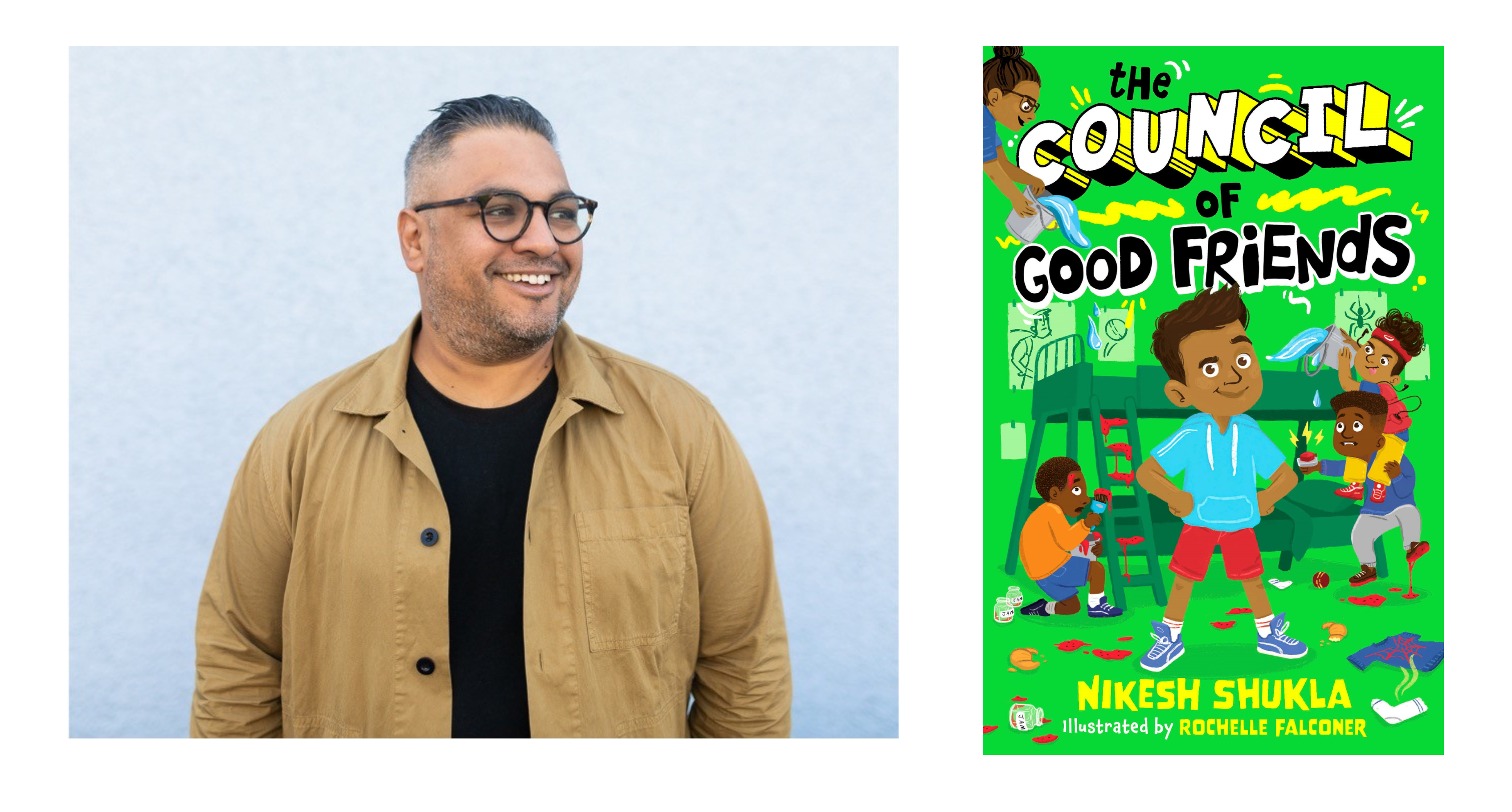 About the author
Nikesh Shukla is a novelist and screenwriter. He is the author of Coconut Unlimited (shortlisted for the Costa First Novel Award), Meatspace, and the critically acclaimed The One Who Wrote Destiny. Nikesh is the editor of the bestselling essay collection, The Good Immigrant, which won the reader's choice at the Books Are My Bag Awards. He is the author of three YA novels, Run, Riot (shortlisted for a National Book Award), The Boxer (longlisted for the Carnegie Medal), and Stand Up. Nikesh was named one of Time Magazine's cultural leaders, Foreign Policy magazine's 100 Global Thinkers and The Bookseller's 100 most influential people in publishing in 2016 and in 2017. He is the co-founder of the literary journal, The Good Journal, and The Good Literary Agency. Nikesh has also written a memoir, Brown Baby: A Memoir Of Race, Family And Home and a book on writing called Your Story Matters.
Find Nikesh on Twitter @nikeshshukla and Instagram @nikeshshuklawriter
About the book
The Council of Good Friends (published by Knights Of and illustrated by Rochelle Falconer) centres around best friends Vinay, Musa, Inua and Nish. Nothing can separate them . . . until one day Vinay's cousin, Nikesh, comes to stay, and share the coveted Own Bedroom Vinay has only just moved into. Nikesh claiming Top Bunk is just the beginning of the trouble. The boys must try to navigate this new dynamic and readers will see initial hostilities give way to compassion and empathy as they realise the importance of recognising everyone's feelings and individual challenges.
About the event
This event will be hosted as a Zoom webinar, but you can also watch the event live-streamed on YouTube. After you register using the form below, you'll receive an email with your link to access both the live event and the recording. This event will be available to watch until 17 November 2023.
For any other questions about the event, please contact Connecting Stories.