10 Jan 2024
4:00pm - 5:00pm
Online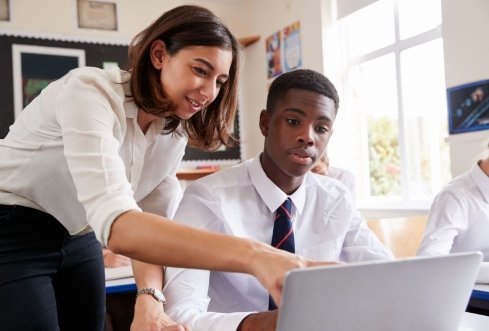 Join us for a webinar designed to support all secondary phase teachers who wish to develop their understanding and confidence in discussing financial topics in the classroom through the power of literacy.
The free, 60-minute webinar will be delivered by our specialist secondary advisory team, responsible for our range of secondary training focusing on the disciplinary literacy skills students need for specific areas of learning.
Why financial literacy?
Literacy skills are essential in helping young people unlock their financial resilience. Including financial education in literacy lessons throughout a young person's education can be highly effective. In 2019, we published a report exploring the association between literacy and financial capability.
We found that:
Children and young people who have good reading skills are four times as likely to have good financial skills than their peers who have poor reading skills (35.6% vs 8.8%)
Children and young people who have poor reading skills are four times as likely to also have poor financial skills (56.3% vs 12.3%)
In addition, a recent survey we conducted found that:
90% of teachers have had no financial literacy training nor have they been offered any.
65% of teachers have found themselves having to talk about or teach financial topics in the classroom.
Sign up for the webinar
Register on the form below and you'll be sent a confirmation email with a Zoom link to join the event. Please check your junk folder if this doesn't arrive promptly. If you have questions, please email us.
Unable to display this content.
To view content from third party services you need to allow 3rd party cookies.
Manage cookie settings
More financial literacy support
If you wish to put your new knowledge into practice whilst making a difference to the young people you work with, check out our financial literacy programme, Words that Count!
Words that Count is our new programme designed for young people aged 11 to 14 who have been excluded or are at risk of exclusion in mainstream and alternative provision settings in England and Scotland. This fully resourced programme aims to unpick the financial terms and concepts that have many young people stumped so that they feel empowered to make good financial decisions and can build financial resilience.