Keep a gratitude journal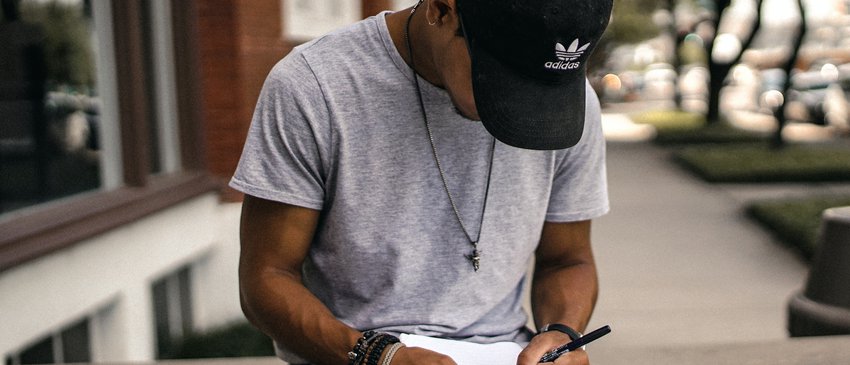 What is a gratitude journal?
A gratitude journal is a place for you to record the things that make you feel happy.
It's such a simple thing to do but lots of people report feeling calmer or even happier just through the process of writing down things that made them feel happy. At times when things feel difficult or uncertain, it might be helpful to be able to look at this record of happiness to help remind you that things will not always feel this way.
There are many different ways to keep this journal. It could be as simple as a list written on a piece of paper, in a notebook or on your phone. But there are lots of beautiful examples where people use varied lettering and illustrations to make their gratitude journals a place for creative expression. Searching on social media for #GratitudeJournal will provide lots of inspiration. Some of our favourites are:
One of the great things about journalling is that it is totally private, which means you make the rules! How often you write in your journal is up to you. Some people write in their gratitude journal every day as part of their mindfulness practice but others use it less often.
Feeling creative? Here are three ideas to try
1) Try making your own notebook out of recycled paper!
We love this guide but there are plenty more online. Try searching for 'junk journal' or 'book binding' tutorials.
2) Learn the art of hand lettering
A quick internet search for 'hand lettering tutorials' will bring up a huge range of videos and worksheets so find the style of writing you like best and have a go. This playlist on YouTube is a great place to start:
3) Use templates
If drawing isn't your thing, there are lots of downloadable templates to make your journal look gorgeous. We have created a free printable with a different colour for every day of the week.
Download the template
Want to find out more?
These articles have some great hints and tips for how to get started with a gratitude journal:
A collection of 67 ideas, templates, and apps

Learn more

Learn how journalling changed one writer's life

Learn more

Ideas for ten different ways to record gratitude

Learn more