Setting up a book group in your school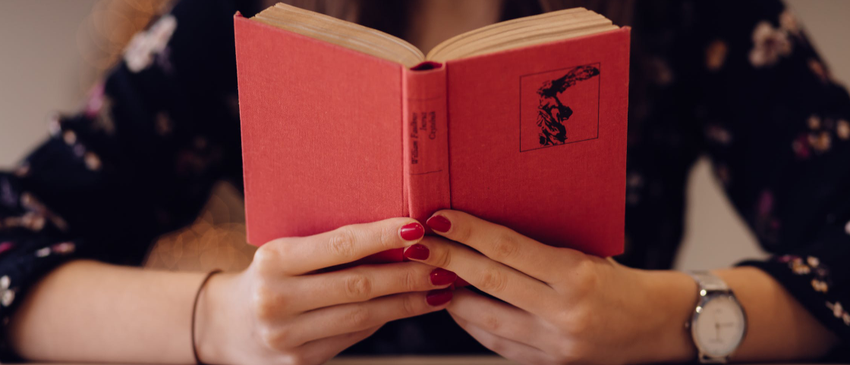 Benefit from exchanging ideas with colleagues while devoting time outside the classroom to enhancing your support network.
A book club for staff not only taps in to benefits for wellbeing, but can help build a cohesive, supportive team, and can boost knowledge that may benefit professional practice.
However, to deliver these benefits, it is essential to ensure that participating is enjoyable and flexible for everyone.
Education professionals are often among the most enthusiastic supporters of reading, and keen to extend their knowledge to support young people. However, they are also short on time to pursue their own reading, whether for learning or pleasure.
Importantly, teachers who read are not only gaining benefits for themselves, but they are also providing essential role models for the children they teach.
Key to setting up a successful book club in your school is a clear definition of its purpose and benefits. Once you have a vision for why, the how, when, where and who will follow.
Benefits
An opportunity to engage in reading and book talk for your own pleasure
Bringing staff together who might not normally interact
Sharing different perspectives and giving everyone a voice
Sparking creative thinking that might inspire professional practice
A focused activity that prompts you to carve out time and prioritise reading.
Tips for getting started
1. Sound out a few people and get supporters on board to shape the proposition, tackling any initial barriers and spreading enthusiasm.
2. Decide on your focus and aims. Ideas may include:
A focus on books read by children and young people, to stay abreast of the trends and interests among students, and find new books to share with them
Titles written for adults – bestsellers, prize winning novels, current affairs – that will provide a contrast to classroom life
Titles or articles to support professional practice – a great way to stay updated and share ideas, but remember the focus on enjoyment and supporting wellbeing.
Titles linked to subject disciplines and curricular topics. Ask colleagues to suggest a book beyond the confines of the curriculum but that links to their specialism or to a topic they teach. This might be fiction focused on a historical period, a title connected to environmental change, a biography of a famous scientist… Explore diverse book lists for more ideas.
Think about important issues and calendar dates, such as Science Week, Black History Month, Children's Book Prize announcements and plan around these. See our Young Readers booklists and our Promoting Diversity through Literacy page for inspiration.
Recommendations – ask everyone to suggest a book they have enjoyed, for any age range, from any genre. All suggestions welcome.
3. Practicalities: Will the group be meeting in person, or might you need a digital option? Do you need to book a space? What time of day might fit the working pattern in your school or setting?
4. Frequency? Consider how much time people have both to meet, and to read between meetings.
5. Depending on your focus, see if your school librarian can suggest popular titles, and perhaps supply some copies.
6. Find out if chosen titles available as audiobooks, either to buy or to borrow via audio library facilities such as Libby or Borrowbox. Audio is fantastic for those short on time – listen while you exercise, cook or commute.
7. What expectation is there for participants to have read a whole book? Could it be just a chapter or two? Could one person nominate a book they know, and give a summary overview allowing others to ask questions?
8. Consider developing a standard list of discussion questions for fiction and non-fiction works. For fiction these might cover characterisation, setting, use of language, creation of atmosphere, etc. For non-fiction use of language is also vital, does the writer succeed in engaging you in their topic, what new information did you discover, did your opinion change?
9. Spread the word – through verbal invitations, an announcement, staff room poster, etc. emphasising that it's for fun, and won't bring extra work.
10. Can you use a noticeboard or online staff bulletin board to list suggested titles, gather recommendations or post quotes?