Networks and groups to support your wellbeing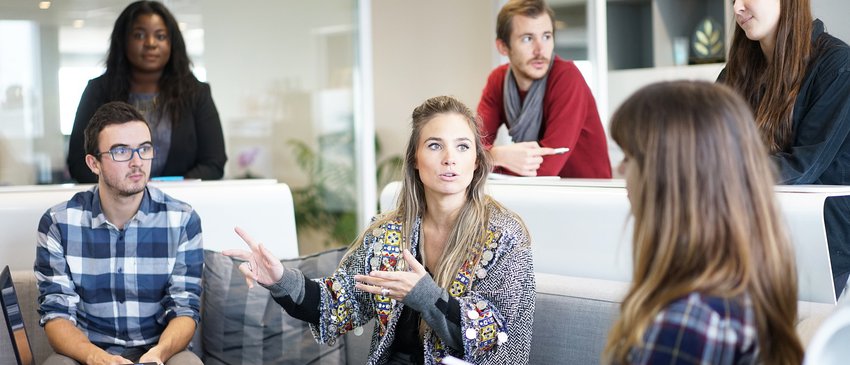 Building networks adds another dimension to social connections. Participating in professional networks can provide a restorative break from the usual routine and enable us to share best practice and be immersed in a supportive community of educators. Such networks can provide a stimulus for change and also be a testbed for new ideas, and a source of feedback and support.
Although engagement with peers has received a temporary overhaul due to most activity going online, organisations have adapted wonderfully and provide lots of channels for communications in their online events and conferences in the form of the Q&A, Chat functions, and breakout sessions, plus via social media.
As well as large-scale events, there is also the option to seek out like-minded contacts through similar or partner organizations, or through your local authority – this can be a wonderful and reciprocal opportunity for a mutual exchange of ideas.
Below are some networks, groups and individuals to follow and engage with. Some of them are closed groups which you will have to apply to join while others are open.
Sites to visit
Teacher Tap – learn something new about teaching
Twinkl – dedicated online support for teachers
Shout – text support for key professionals
Twitter
Live and relevant peer-to-peer discussions and debates are taking place on Twitter more than ever before.
Making a note of all the relevant hashtags and professionals with an active online presence is a great way of being engaged and updated with all the latest news and developments in the world of teaching and education, and a great way of staying connected.
Who to follow
Anna Freud National Centre for Children and Families- @AFNCCF
Kate Moxley Wellness for All- @Katemoxleyeyc
Twinkl Cares- @TwinklCares
Education Support - @EdSupportUK
Early Years Educator- @EYEearlyEd
Foundation Years- @FoundationYeary
Early Years Alliance- @EYAlliance
Ruth Swailes, School Improvement Advisor - @SwailesRuth
Reading Rocks - @_Reading_Rocks_
Books for Topics: booklists based on topic and age - @booksfortopics
Hashtags
#teacher5aday
#TeacherTwitter
#TeacherTips
#earlyyearsinmind
#EYMatters
#EYWellbeing
#eyshare
#EduTwitter
#ShareTheBookLove
Facebook
Facebook hosts groups to match a multitude of specialist education interests.
Search on topics such as:
Literacy leaders
Reading for pleasure
School librarians
Your year group or subject specialism.
Or, for more general support, try searching on topics such as teacher wellbeing.
Many are closed groups, to prevent an influx of sales or spam, but once admitted you'll supportive, non-judgmental groups where the sharing of ideas, questions and answers often discloses teachers' passion for the profession as well as the humour and versatility needed to thrive within it.
Groups
Early Years Mental Health & Wellbeing Hub
Early Years Educator Support Group
New EYFS Early Years Settings
Early Years Staffroom Reception Teachers, Nursery & Childminders
School Well's Teacher Wellbeing group
Twinkl Teaching Wellbeing group
Teachers Beat Burnout group
The Teach Well Alliance
Pages
Anna Freud National Centre for Children and Families
Early Years Staffroom
Early Years Alliance
Early Years Matters
Foundation Stage Forum
TwinklCares
AWE Global Teacher Wellbeing
Education Wellbeing Collective
Instagram
Laura Earnshaw- myhappymind
Alistair-Bryce-Clegg- abcdoes
Forest Schools- Forestschooleducation
Earth Cubs- earthcubs
tiney childminders- tineyco